Ready to find out what it takes to do the job right?
Springtree Restoration is often called out to do storm damage repair for our clients. Storms in North Texas leave roofs battered and pitted, so we're always careful about the products we use to restore them. Only the best will do for our clients. This extends to home interior and exterior restoration and repairs. Hail damage doesn't stop at the rooftop; sometimes siding and shutters are damaged, and the home's interior walls often need touch-ups due to water staining after rain comes in through holes in the roof.
Whenever we repaint wood, plaster, and concrete surfaces, we need a high-quality paint that provides good coverage and long-lasting color. We are constantly on the lookout for products that meet or exceed our expectations, and companies that share our values of honesty, integrity, and excellent customer service. That's why our team prefers to use paint products from Sherwin-Williams.
What Makes Sherwin-Williams Better?
Sherwin-Williams has been a leader in the paint industry since 1866. Their brands include such names as Dutch Boy, Krylon, Dupli-Color, Minwax, Thompson's WaterSeal, and many more. Since their humble beginning in Ohio, they have grown to become a Fortune 500 company with more than 50,000 employees worldwide.
The quality of their paints and finishes is one reason why Sherwin-Williams has attained such success. Their stores are numerous, so it's easy to find and purchase their products. They produce new paint collections every year, offering full palettes of complementary colors for residential and commercial settings. They work with contractors and offer discounts and sales that allow us to save money on their brand and pass savings along to our customers.
As far as paint quality goes, most reviews speak very highly of Sherwin-Williams as compared to other leading brands. It's true that Sherwin-Williams paint feels better on the roller and goes on evenly and smoothly. It provides excellent coverage on smooth and textured surfaces, and easily conceals older paint or damage beneath the fresh coat.
Sherwin-Williams Paint Products
Cashmere Interior Latex Paint
Designed for use in residential repainting work, Cashmere is the smoothest of the company's paint offerings. It boasts excellent coverage, a washable surface, and high-end flat or low-to-medium luster finishes. It is thick enough to make uneven surfaces look smooth after application.
Emerald Interior Acrylic Latex Paint
Emerald is a paint and primer combination with stain prevention and a mold and mildew inhibitor. It is extremely resistant to water streaking and spotting. It can be used to cover even the darkest existing paint and comes in four finishes – including a flat finish that is just as washable as higher gloss finishes.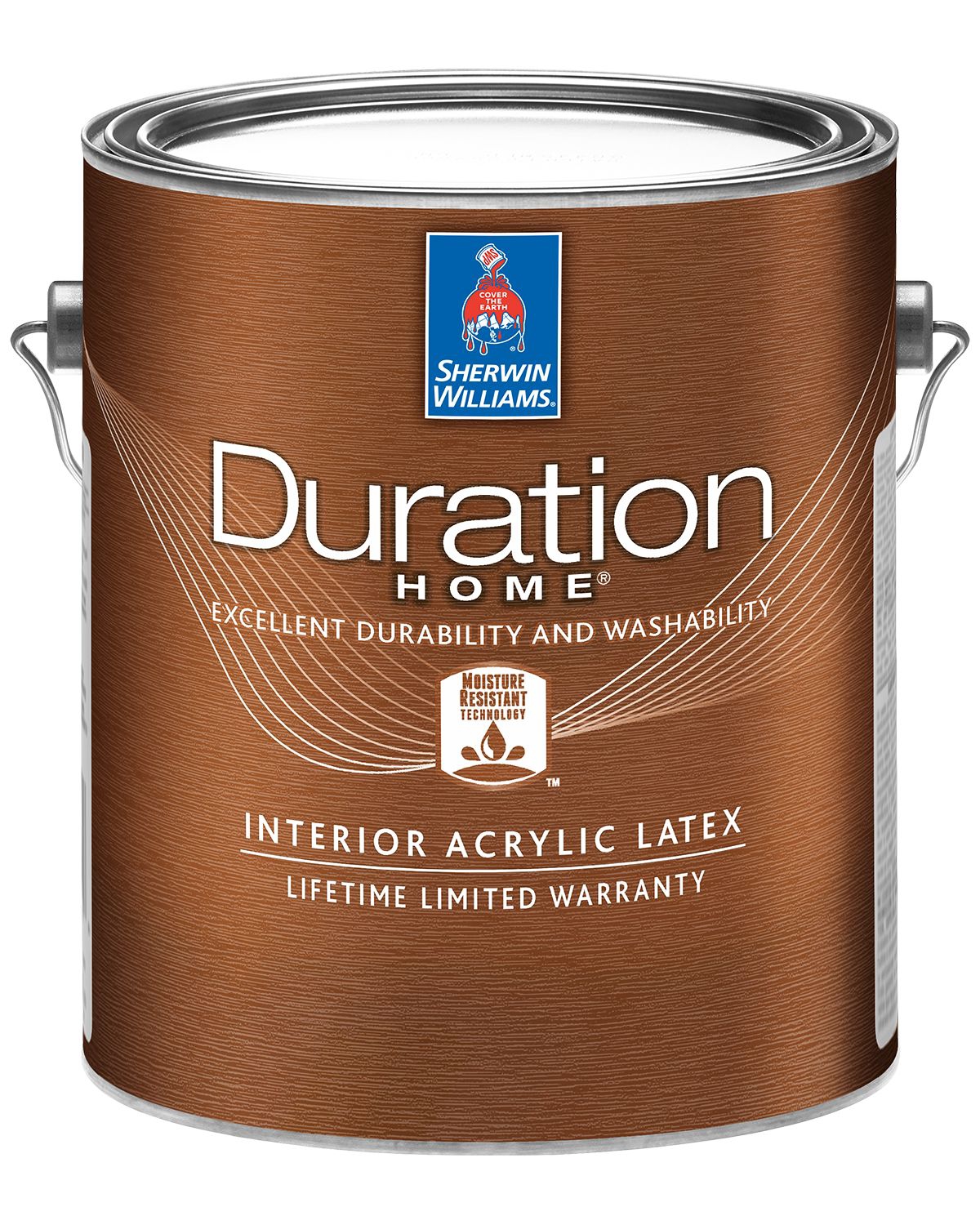 Duration Home Interior Acrylic Latex Paint
Duration has all the mold prevention and stain hiding power of Emerald, but with the power to both hide and repel stains. It is formulated to go on smoothly and to deliver rich color in fewer coats than other leading paints.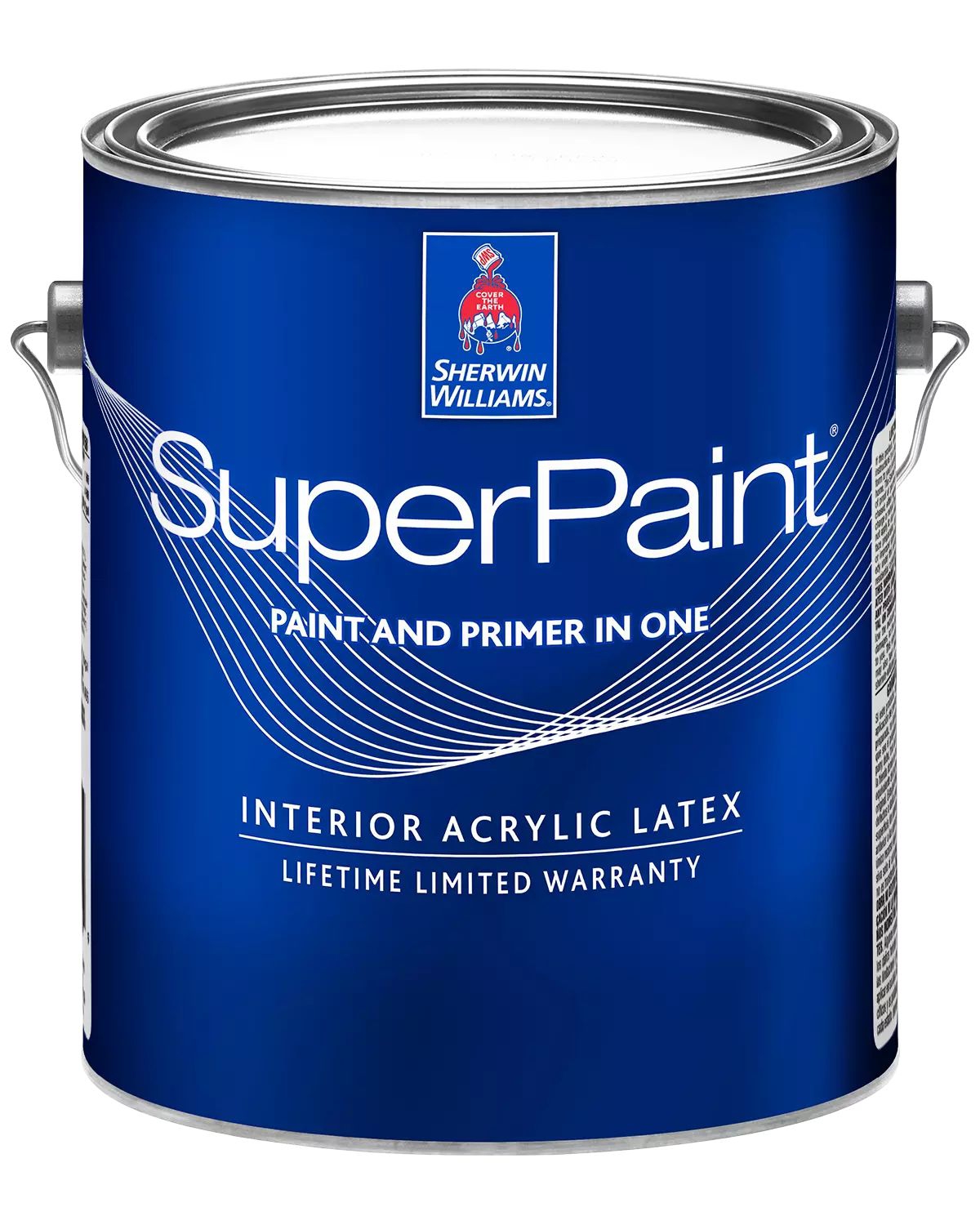 SuperPaint Interior Acrylic Latex Paint
This is an affordable offering for contractors and others who need a basic paint with superior smoothness, adhesion, coverage, and clean-up. This paint allows you to work quickly when multiple projects are on the line.
Harmony Interior Acrylic Latex Paint
If air quality is a concern, Harmony has a formaldehyde reducing technology that makes the air healthier to breathe when compared to normal paint. It features a zero VOC formula that has earned a GREENGUARD Gold Certification.
Other Products
It would be impossible to list all of Sherwin-Williams' many offerings here, but you can check out all the paints, sealants, and much more at their website.
Springtree Restoration: The Best Products, The Best Results
In construction, as with most services, you get what you pay for. Unfortunately, bottom-of-the-barrel pricing often means inferior products and shortcuts taken, producing shoddy workmanship and unsatisfying results. At Springtree Restoration, we give our customers the best service possible, and that starts with using quality products we know we can trust. We prefer to use Sherwin-Williams paint on home interiors and exteriors because of its vivid colors, stain-blocking formulas, and resistance to scratches and mildew.
If you need storm restoration services or any kind of home repairs in the Dallas-Fort Worth area, call your friends at Springtree today. We get the job done right the first time!
Springtree Restoration: Your Source for Sherwin-Williams Paints