Ready Seal Wood Stain and Sealer
Ready to find out what it takes to do the job right?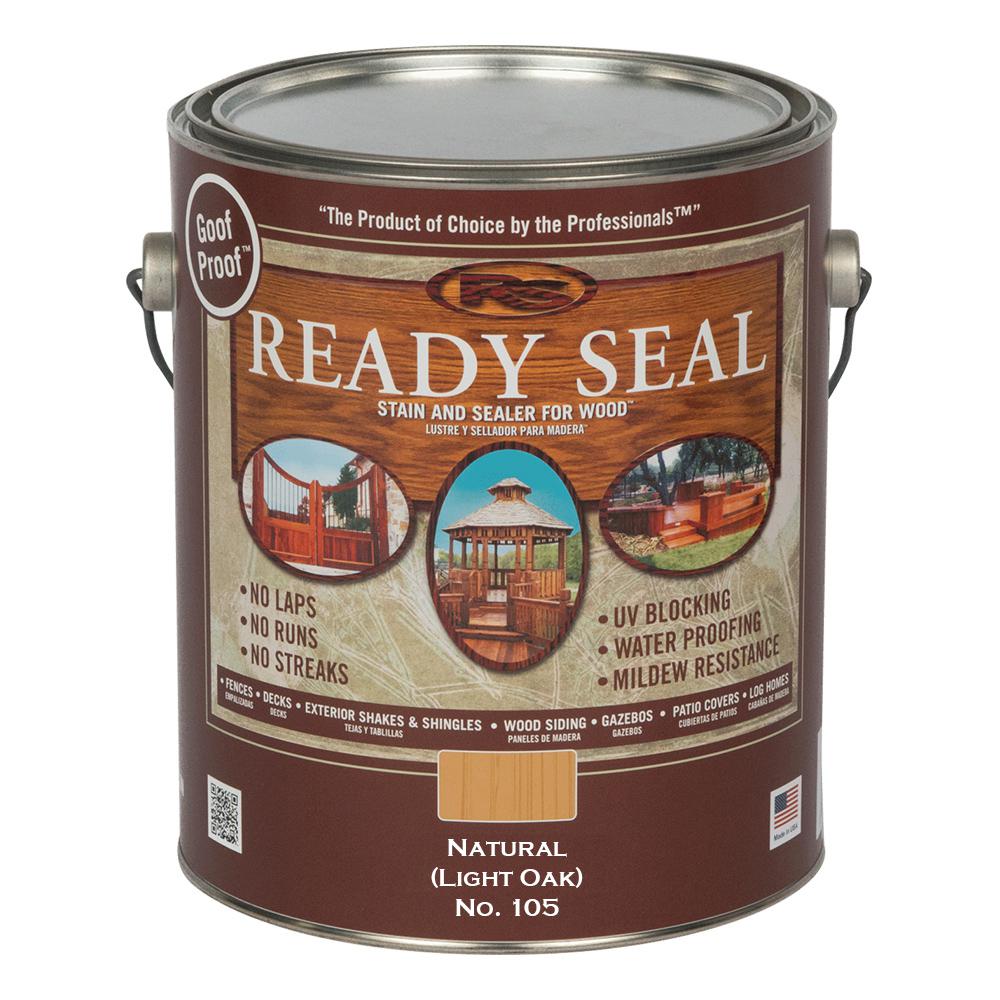 Ready Seal Wood Stain and Sealer
Wood restoration and sealing is a big part of our storm damage repair and home renovation projects. Damage from age, weather exposure, and storms can leave your home's wooden decks, patios and rails vulnerable to moisture damage and rot. To keep them in good shape, you need to have a high-quality stain and sealer on them, like the products from Ready Seal. Springtree Restoration only uses the best products on the market because they help us produce the very best results for our customers.
Ready Seal is an industry-leading brand that specializes in wood stains and seals that outperform traditional stains. Other wood stains dry to leave a hard surface on the wood. While this might seem like a good thing as far as protection goes, it actually shortens the lifespan of the stain. The hard surface is inflexible, which means it stays in one place and does not expand or contract with the wood's natural cycles. Cracks form, the stain peels, and the wood beneath becomes vulnerable once more.
In comparison, Ready Seal penetrates into the wood's fibers and coats them with moisturizing wood oils. This flexible protection stays bonded to the wood through its expansion and contraction. No cracking, no peeling, no flaking — and no failure to protect your wooden surfaces. Even if your wood gets soaked by rain, its temporary swelling will not affect the strength of the seal. If you'd like to learn more about why Springtree Restoration only uses brands that stand out from the competition, please give us a call today! We're always happy to answer your questions.
Why Choose Ready Seal?
One-Step Application. Ready Seal is a combination of wood stain and sealer with an all-in-one application. You don't have to spend a long time staining, re-staining, and polishing to get a perfectly finished look. In fact, you can get the job done in one step, saving yourself time, money, and a lot of hassle. When Springtree Restoration uses Ready Seal, it takes us less time and costs you less money for superior results.
Long-Lasting Protection. When you hire us to restore your exterior wood, you need to know that our repairs will last. We use the best practices in our workmanship, so that will never be a problem. But product quality is another factor that influences how long your restored wood will stay in good shape. We never cut corners by using cheap, low-quality products. Instead, we invest in the future of our projects by using the best products and materials on the market.
Easy Application. With other wood stains, the worker has to brush on the coat, back brush it, and repeat until the stain is dark enough and there and no visible streaks on the wood. This takes an unnecessarily long time. Back brushing isn't needed with Ready Seal's wood stain and sealant products.
Plentiful Colors. Ready Seal's stains come in a range of colors to match any home exterior. From the lightest oak, pecan, and natural cedar shades to the darkest walnut and burnt hickory, you will find colors to match any palette. The medium hues of redwood and mahogany add warm, rich color to gray-based home exteriors. The gorgeous colors will increase any home's curb appeal.
Springtree Restoration: Quality from Start to Finish
Is your wooden deck starting to look a bit under the weather? Are your rails and steps beginning to warp or rot? If so, it's time to get them re-sealed by DFW's most trusted contractors: Springtree Restoration. Whenever you need residential or commercial restoration services, our experienced team will get the job done! To get results that last, we use only the very best products available, including Ready Seal wood stain and sealer. Then we put our expertise to work as we renovate and rebuild your home, inside or out. We also specialize in roofing services, so don't hesitate to give us a call if your roof takes damage from a storm or reaches the end of its life span.
Springtree Restoration and Ready Seal: Quality for a Lifetime
We have offices in Allen, Frisco, and Gainesville, but our service area covers the entire Dallas-Fort Worth Metroplex and outlying area. Call us today to schedule an inspection for your home or place of business!