Ready to find out what it takes to do the job right?
Does your home need repairs that you've been putting off because you simply don't have enough money to cover them? Insurance helps, but what if you're too strapped right now to pay the deductible? Allowing your home or roof to stay damaged only paves the way for further, more expensive problems in the future. Your best option is to take advantage of the financing available through Springtree Restoration's partnership with Hearth.
Hearth provides home renovation loans that you can use to get your roof repaired, remodel your kitchen or bathroom, fix exterior damages, and much more. Their service has helped countless homeowners get the repairs they need without having to scrape up a large upfront payment. Most homeowners can't afford to pay cash for their home repairs. Many families struggle to come up with enough cash to meet their insurance deductible. With Hearth, you can reduce a costly project into affordable monthly payments.
How to Finance Your Repairs
First, give Springtree a call to come out and evaluate your home's condition. Our experienced team can identify damage, even if it's not readily visible to a casual observer. We document every damaged area and explain the repairs that are needed. Then we present you with a written estimate for the project.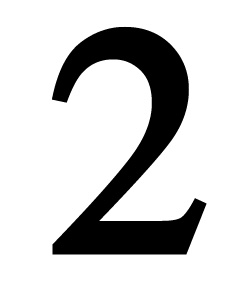 Once we have a price, we can start the financing process. Our financing partners make it easy for us to get you approved for a loan on the spot or over the phone. You'll receive instant offers from lenders who want to help you get your house back in good shape. You can view the rates and pick the plan you like best. And just like that, your project is ready to begin!
The Benefits of Financing with Hearth
Customized payment plans. Contractors find customized payment plans for each customer. They can offer financing before their visit, in the home, or as a follow-up.
Instant pre-qualification. Customers complete a short online form and can get immediately pre-qualified by up to 13 lenders without negatively impacting their credit score.
Fast funding. Customers apply for their preferred loan option. If they're approved, they receive funding in as few as 24 hours.
It's a win-win. Hearth makes sure the contractor is paid upfront and the customer can repay the lender at a monthly rate they can afford.
Easy terms. Customer can take out a loan of $1,000 to $100,000 over a period of 2 to 12 years. Rates go as low as 4.99% annually.
Troubled borrowers welcome. Hearth will work with you if you have a FICO score as low as 500, or if you're a new homebuyer with no equity in your home.
Springtree is On Your Side
We understand construction work can be costly. A great deal of time, labor, and material investments must be made before and during a project. But if you hire the cheapest contractor you can find, you'll get what you pay for; they often don't have the skill, experience, or high-quality products that a trusted company like Springtree brings to the table.
Still, we don't believe anyone in North Texas should have to live in a damaged home because repairs are out of their financial reach. That's why we partnered with Hearth. Financing is available for homeowners in a variety of circumstances. Maybe you've just purchased a house that needs more repairs than you realized. Perhaps medical expenses have left your credit score lower than you'd like, and traditional lenders won't deal with you. Hearth makes financing possible.
For customers who don't get a loan through Hearth, we offer in-house financing options. Come talk to us and we will come up with a solution and fill out a promissory note for the terms of the agreement. At Springtree, we want to give everyone a safe, secure home they can feel comfortable in.
Springtree Restoration and Hearth Financing: Getting Business Done
Springtree Restoration is the most trusted name in roof repair and storm damage restoration in the Dallas-Fort Worth Metroplex. We're passionate about what we do, and it shows in the quality of our work and our shining customer service. By partnering with Hearth, we've eliminated the financial obstacles that keep families from getting the home repairs they need. Call us today to learn more!